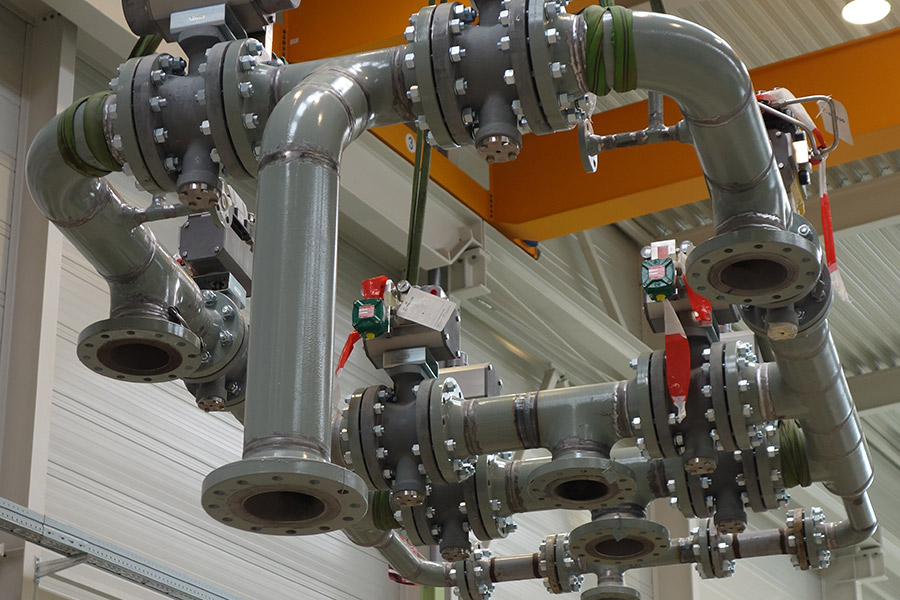 We manufacture modules and components for adsorption and pressure swing adsorption (PSA) plants, which are used for obtaining and treating gases such as hydrogen, nitrogen and oxygen.

Our main focus is on the manufacture of valve skids. These are modules with switch valves, piping and instrumentation, all prefabricated on a skid.

The modules are assembled in our factory, then tested and delivered to the destination.

We also manufacture adsorption containers as part of our container construction service.