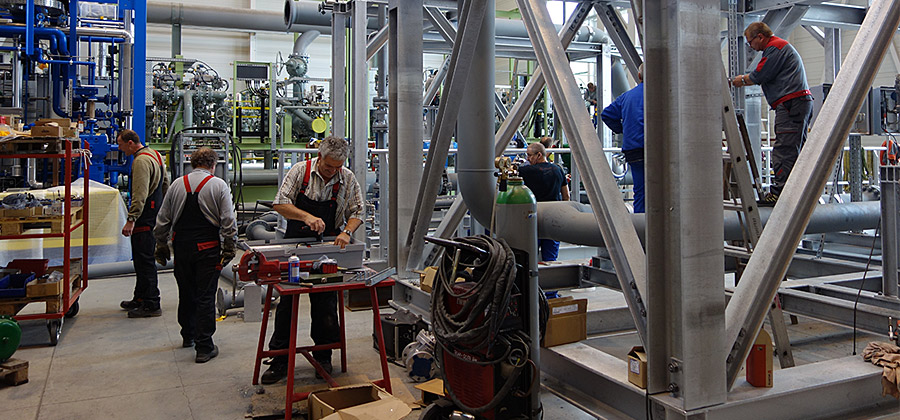 We specialise in prefabricated solutions for the construction of process plants.

The modular construction of the plants on a 'skid' or in a container makes it possible to produce modules in our factory and to transport them to their destination. Factory production is generally more cost effective and enables higher quality standards. It can also reduce on-site assembly times and costs.

Our manufacturing services include pipeline construction, steel construction, insulation and instrumentation (pneumatics and electrical installation).

We manufacture plants in compliance with national and international regulations.

To supplement our range of services, we also offer on-site engineering (detailed engineering) and plant assembly.

We specialise in plants for the production of technical gases such as hydrogen, nitrogen, oxygen and carbon dioxide. We have considerable experience and expertise in the manufacture and assembly of such plants. This is particularly true for hydrogen plants.